Consulates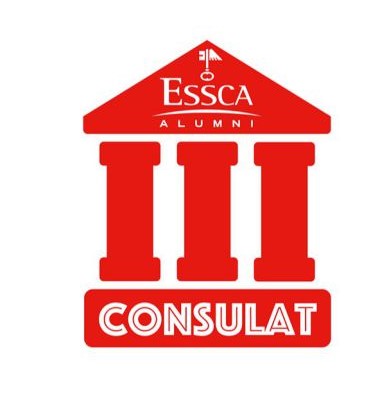 Consulates enable you to remain in touch with ESSCA … even abroad.
When yesterday it used to be mainly French, ESSCA alumni careers are now growing more international. This evolution is a reflection of the curriculum offered by our school. Indeed, students now have to follow at least two semesters abroad in other universities to validate their degree.
In order to ease the transition of a student or alumni to a foreign country, ESSCA Alumni has created a network of consulates which, as of 23 countries and has 34 consulates manned by 45 consuls.


What is a consulate ?
A consulate is an information desk lead by an alumni (who can also be an International Club leader, or not). These volunteers have accepted to answer up to 5 requests by email, per month.


What type of requests are they answering ?
They must be regarding aspects of day-to-day life :
Which neighboorhood to live in ?

What type of driving licence do you need ?

What of health care insurance should you register with ?

What are do's and don't's of the country ?

...
However, consulates are not job or placement finders, matrimonial agencies or realters.


Who can have access to and benefit from consulate services ?
Only subscribers to the ESSCA Alumni association can access this network (eith graduates or students). To access this service, login and click on the city of your choice.